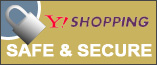 Parker Style Leather Marker





Silver refill pen with stainless steel tube. Silver t refill pen is used for leather marking, seen on dark leather material. ideal for light and dark colored paper, plastic, wood, Mead Construction Paper, wedding invitation, photographs, journals, yearbooks and scrapbooks. This is a non-toxic, Acid-free item.



| | | |
| --- | --- | --- |
| Price: | | $4.00 |
| Fits: | | Acme®, Aldo Domani®, Aurora®, Bexley®,Bossert & Erhard®, Colibri®, Delta®, Diplomat®, Elysee®, Faber-Castell®, Inoxcrom®, Itoya®, Jean Pierre Lepine®, Krone®, Marlen®, Montegrappa®, Monteverde®, Nettuno®, Omas®, Parker®, Pelikan®, Retro 51®, Rotring®, Stipula®, Visconti®,Yafa |


21306 Gault Street Canoga Park, California 91303 USA
(818)704-8888 - (800)274-9232
Order Line e-mail: outletstore@yafa.com Web Site: www.yafa.com
Parker is a registered trade mark of the Parker Pen Co., Schmidt is a registered trade mark of the Schmidt pen co.
*Free Shipping offer applies only USPS Priority Mail with Confirmation. Orders shipping outside the continental United States are not eligible for free shipping. Items Available while supplies last. Prices subject to change without prior notice.
© 2006 Yafa Pen Co. All rights reserved.